Simon M. Shubitz Cancer Prize and Lectureship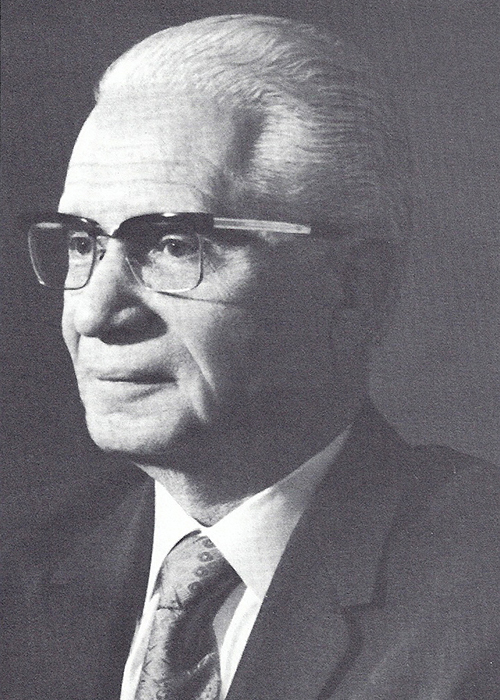 Since 1978, the Simon M. Shubitz Cancer Prize and Lectureship has recognized excellence in cancer research and brought to the University of Chicago internationally respected scientists who have made significant contributions to the study of cancer. The award is named in honor of Simon M. Shubitz, MD, a distinguished alumnus known for his dedication as a physician and his efforts as a humanitarian and philanthropist.
While originally presented biannually, the Comprehensive Cancer Center and the University of Chicago Cancer Research Foundation now present the award annually.
"The truly great physician is the one who meticulously searches, teaches, and heals. That ideal physician is the true Laureate of Medicine from whom we can learn, and whose presence will inspire us all."
– Simon M. Shubitz, MD
2020 Shubitz Award Recipient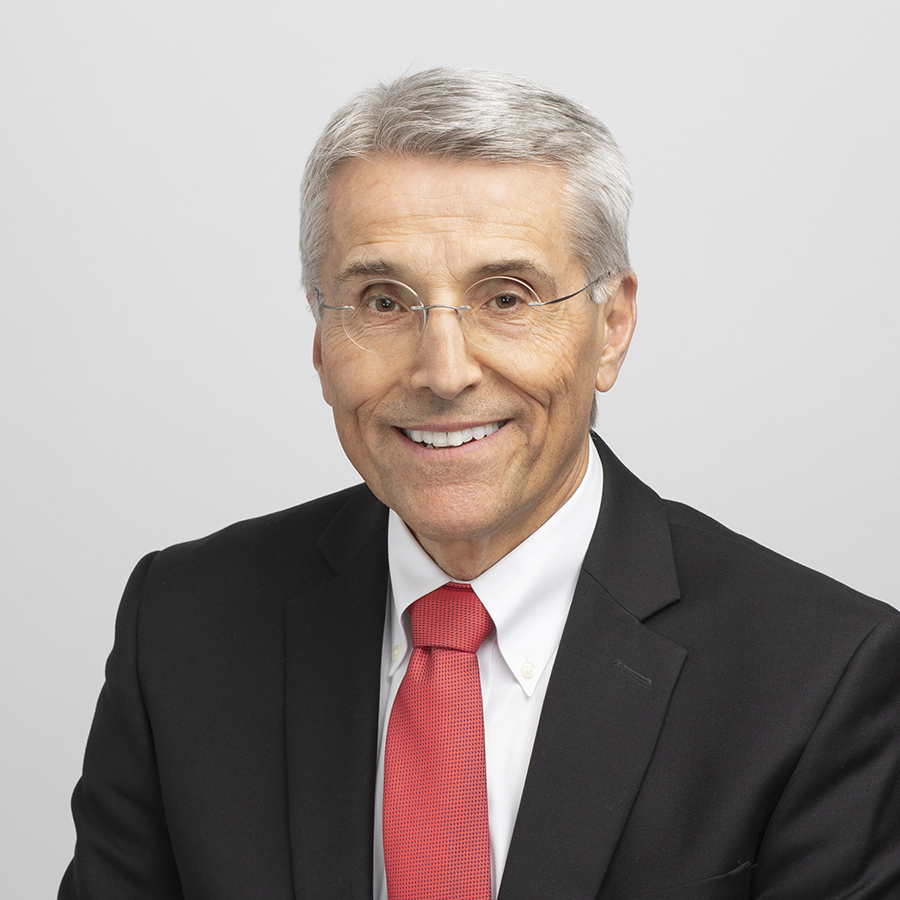 Richard Pazdur, MD, is the director of the US Food and Drug Administration's Oncology Center of Excellence, which leverages the combined skills of the FDA's regulatory scientists and reviewers with expertise in drugs, biologics and devices to expedite the development of novel cancer products.
Dr. Pazdur previously served as director of the Office of Hematology and Oncology Products in the FDA's Center for Drug Evaluation and Research. In this role, he facilitated coordination of oncology activities across all FDA Centers and ensured an ongoing outreach and collaboration between FDA, the National Cancer Institute, and other cancer-related organizations within and outside of the government. Dr. Pazdur was the director of the FDA's Division of Oncology Drug Products from September 1999 to May 2005.
Prior to joining the FDA, he was a professor of medicine at The University of Texas M.D. Anderson Cancer Center in Houston, Texas. During his tenure at M.D. Anderson, Dr. Pazdur held administrative positions of assistant vice president for academic affairs, associate director of clinical trials administration in the Division of Medicine and director of educational programs in the Division of Medicine. He began his career on the faculty of Wayne State University in Detroit, Michigan.
He received his bachelor's degree from Northwestern University, his M.D. from Loyola Stritch School of Medicine, and completed clinical training at Rush-Presbyterian St. Luke's Medical Center and the University of Chicago Hospitals and Clinics.
Dr. Pazdur has published more than 600 articles, book chapters, and abstracts. In 2015, Fortune magazine recognized him one of the 50 World's Greatest Leaders. In 2016, he was named to Massachusetts General Hospital Cancer Center's "The One Hundred" list. In 2017, Bloomberg honored him as one of The Bloomberg 50. In 2019, he was named one of OncLive's Giants of Cancer Care.


Past Recipients

2019 – Laura Esserman, MD, MBA, University of California, San Francisco (UCSF)
2018 – Michael Caliguiri, MD, City of Hope, Duarte, California
2017 – Arul M. Chinnaiyan, MD, PhD, University of Michigan
2016 – James R. Downing, MD, St. Jude Children's Research Hospital, Memphis, Tennessee
2015 – Lewis C. Cantley, PhD, Meyer Cancer Center, New York
2014 – Nancy Davidson, MD, University of Pittsburgh Cancer Institute and UPMC Cancer Center
2013 – Todd Golub, MD, Dana-Farber Cancer Institute, Boston, Mass.
2012 – Joe Gray, PhD, Oregon Health & Science University, Knight Cancer Institute, Portland
2011 – Charles L. Sawyers, MD, Memorial Sloan-Kettering Cancer Center, New York
2010 – Irving L. Weissman, MD, Stanford University, Palo Alto, Calif.
2009 – Margaret R. Spitz, MD, MPH, The University of Texas MD Anderson Cancer Center, Houston
2008 – Brian J. Druker, MD, Oregon Health and Science University, Portland
2007 – Craig B. Thompson, MD, Abramson Cancer Center of the University of Pennsylvania, Philadelphia
2006 – Tyler E. Jacks, PhD, Howard Hughes Medical Institute, Cambridge, Mass.
2005 – Stephen B. Baylin, MD, The Johns Hopkins University School of Medicine, Baltimore, Md.
2004 – Ronald M. Evans, PhD, Howard Hughes Medical Institute, La Jolla, Calif.
2003 – Frank McCormick, PhD, FRS. University of California, San Francisco
2002 – John Mendelsohn, MD, The University of Texas, Houston
2001 – Peter A. Jones, PhD, University of Southern California, Los Angeles
2000 – Alexander Varshavsky, PhD, California Institute of Technology, Pasadena
1999 – Mary Claire King, MD, University of Washington, Seattle
1998 – Albert de la Chapelle, MD, PhD, The Ohio State University, Columbus
1997 – Stanley J. Korsmeyer, MD, Washington University, Saint Louis
1996 – Elizabeth H. Blackburn, PhD, University of California, San Francisco
1995 – Arnold J. Levine, PhD, Princeton University, N.J.
1994 – Raymond L. White, PhD, University of Utah, Salt Lake City
1993 – Michael B. Sporn, MD, National Cancer Institute, Bethesda, Md.
1992 – Leland H. Hartwell, PhD, University of Washington, Seattle
1991 – Lance A. Liotta, MD, PhD, National Cancer Institute, Bethesda, Md.
1990 – Robert T. Schimke, MD, Stanford University, Calif.
1989 – Robert A. Weinberg, PhD, Massachusetts Institute of Technology, Cambridge
1988 – Steven Rosenberg, MD, PhD, National Cancer Institute, Bethesda, Md.
1987 – Thomas A. Waldmann, MD, National Cancer Institute, Bethesda, Md.
1986 – Philip Leder, MD, Harvard Medical School, Boston
1985 – Robert C. Gallo, MD, National Cancer Institute, Bethesda, Md.
1984 – Harold E. Varmus, MD, University of California, San Francisco
1982 – Judah Folkman, MD, Harvard Medical School, Boston
1980 – Peter C. Nowell, MD, University of Pennsylvania, Philadelphia
1978 – Bruce N. Ames, PhD, University of California, Berkeley