Board of Trustees
The Board of Trustees, which includes distinguished philanthropists, representatives of other foundations, as well as presidents of the UCCRF subsidiary boards, builds a strong culture of philanthropy and promotes all modalities of fundraising to ensure that the Comprehensive Cancer Center's researchers achieve their aspirations.
The board advocates on behalf of the Cancer Center to increase its visibility locally, regionally, and nationally and to enhance the center's public image as a leader in cancer research and patient care; supports the dean of UChicago Medicine and director of the Cancer Center on key institutional initiatives and recruits; and maintains strong and vibrant boards.
Margaret Benjamin
President
Thomas J. Duckworth
Vice-President
Scott Vogg
Treasurer
Justin Ullman
Secretary
Maurice Goldblatt
Founder
Amy S. Kahn
Director of Development
University of Chicago Cancer Research Foundation
Members
Jean Atchison
Susan Barrera
James N. Bay Jr.
Charles T. Brooks
Young Chung, MD
Annemette B. Clausen
Debra J. Cohen
Kim Duchossois
Wende L. Fox
John Gigerich
Laura Glick
Lisa Hoffman Mackey
Diane H. Reilly
Ann P. Rosenbaum
Virginia Thomas, MD
Suzanne Zaccone
Honorary Trustees
John R. Atchison
Seymour A. Cohen
Ronald L. Duitsman
Stanford J. Goldblatt
Gwen Klein
Leonard H. Lavin
Ruth Ann Gillis McGuinnis
J. Clifford Moos
Lori Ovitz
Barton G. Tretheway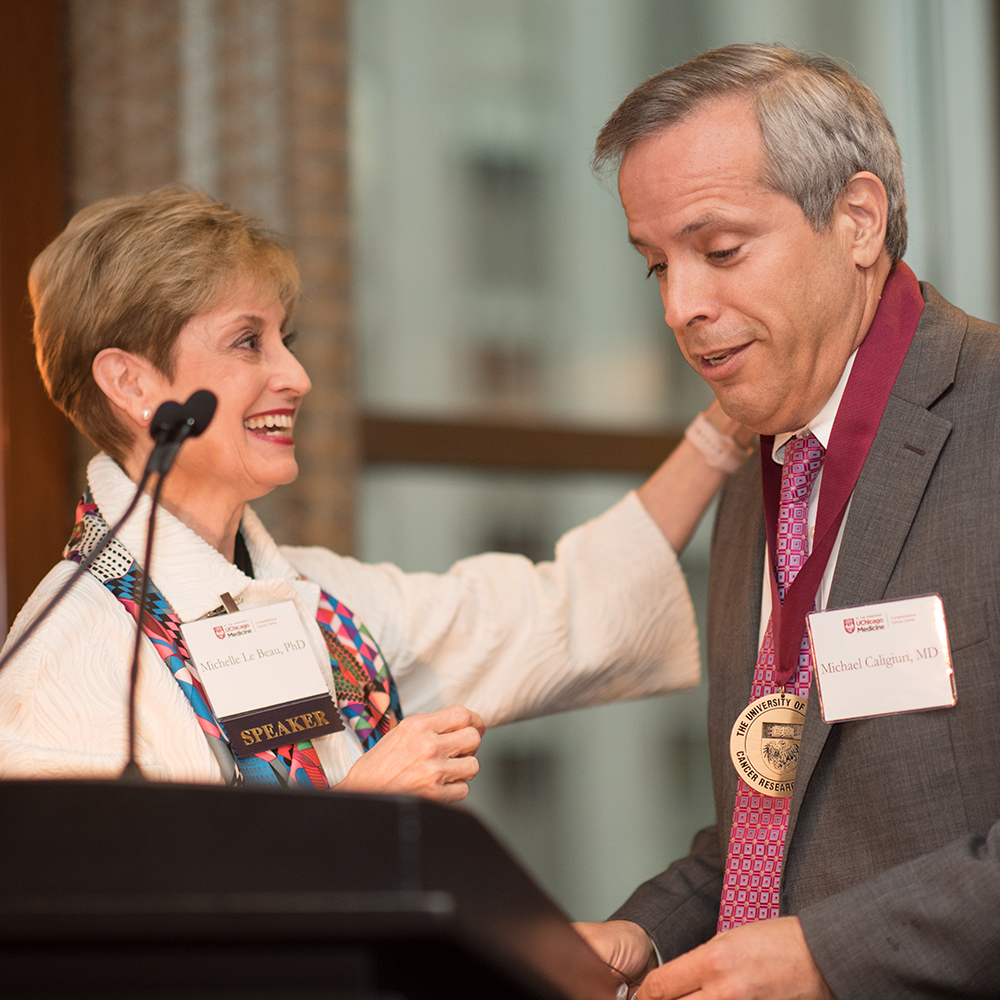 Simon M. Shubitz Cancer Prize and Lectureship
October 14, 2019
The award, presented annually to a scientist who has made significant contributions to the study of cancer, is named in honor of Simon M. Shubitz, MD, a distinguished alumnus known for his dedication as a physician and his efforts as a humanitarian and philanthropist. This event is invitation only.